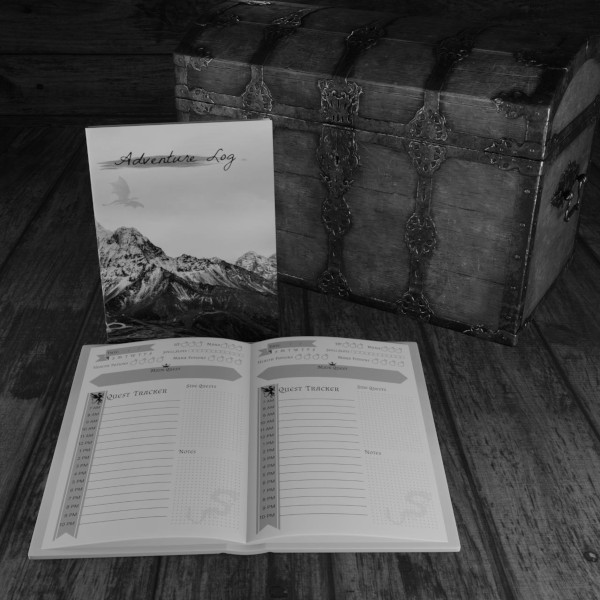 Order on Amazon
Feature packed daily planer in black and white:
Monitor your Water intake as Health Potions
Monitor your Caffeine intake as Mana Potions
Track your Mental and Physical heath by recording your morning HP and Mana
Manage your energy by ticking off Spell Slots as you do tasks that need concentration.
Goal set by plotting your Main Quest for the day. Track other tasks as Side Quests.
Track the tasks that need to be tackled every hour with the Quest Tracker.
Jot down notes or say what you are grateful for in the notes section.
Other Images