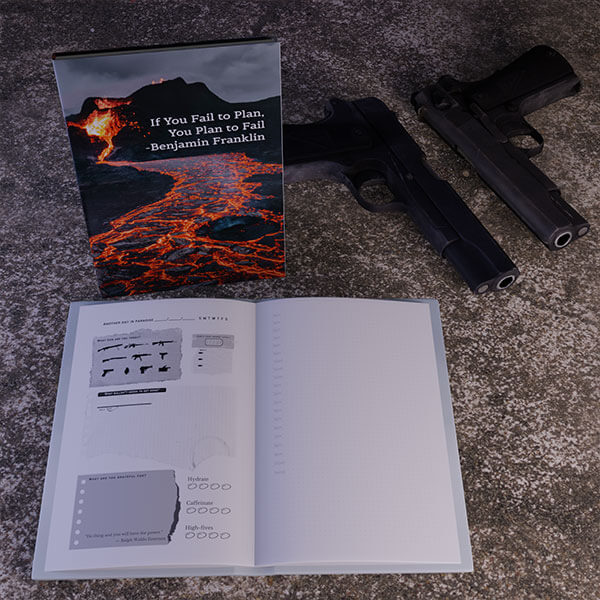 Order on Amazon
A planner that lets you track your mood as a firearm featuring:
A mood tracker where you pick what gun you feel like in the morning. Anyone who has played Call of Duty or used a firearm knows the temperament of a UZI verses a Sniper.
An energy tracker so you can see what your at from day to day.
A gratitude log to keep your head on straight
A bullsh*t tracker so you can keep tabs on what your boss needs you to do today.
A time tracker in case you have something that needs to get taken care of at a specific time.
A water tracker so you keep yourself in top performance
A caffeine tracker, because you are a responsible man and won't consume more than 400mg of caffeine in a day and keep your heart healthy.
A high-five tracker because, if it doesn't sting a little it doesn't count.
Other Images